Kayla lost 20 kgs in 12 weeks!
The team from Vita health and Fitness are proud of you.
No matter how old or young you are – changing old unhealthy habits can be difficult but with determination and switching your mindset you can change to make the first step in improving your life.
Cut Back on Bread. …
Stop Drinking Fruit Juice.
Choose Low-Carb Snacks.
Eat Eggs or Other Low-Carb Breakfast Foods.
Use These Sweeteners Instead of Sugar.
Ask for Veggies Instead of Potatoes or Bread at Restaurants.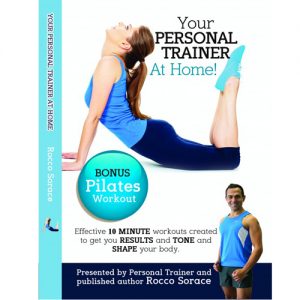 Well done Kayla!
Download load my online practical weight loss program!
Three Tips Kayla followed to help achieve results:
Drink 2 litres of water! Drinking water helps boost your metabolism, cleanse your body of waste, and acts as an appetite suppressant. Also, drinking more water helps your body stop retaining water, leading you to drop those extra kg of water weight.
Cut Carbs and Sugars! Enjoy recipes from Rocco's cookbook.
Eliminate Sugar-Sweetened Drinks.
Find a Training buddy! Start moving… A good workout partner can also encourage you to go harder while you exercise. If you're lifting weights together, you can keep each other focused on pushing your limits.
Rocco Sorace, author of the low-carb cookbook "Eat Your Way Slim", has also created and presented several fitness DVDs such as "The Body transformation program and fitness Pilates which allows everyone to get fit and healthy in the convenience of their home.
To find out more about Rocco Sorace's training program and weight loss cookbook and fitness DVDs visit vitahealthandfitness.com