Whether its families or teams, our online and face-to-face wellness programs have turned around our clients' lives over the last 15 years and counting.
Have a look at our testimonials below to read about their journeys and successes.
Happy clients are very important to us at Vita Health and Fitness. We therefore regularly ask them for feedback. Read below what they are saying about us…
I've been introduced to Rocco's Pilates Zoom classes by very good friends last week. After attending a couple of sessions I am now hooked up for good. Rocco's classes are tailored each day to a specific group of muscles, and he also gives different exercises for beginners, intermediate or advanced. He knows everyone by name, he corrects us and it feels like we are in the same room. Thanks Rocco!
Did a Zoom class with Rocco and it was fantastic. Hooked up the laptop to the TV so it was as if Rocco was in the living room running the class - without the distractions of other people around. It felt like a one on one - he even gave me specific feedback during the class. The class was great complete with all the jokes and humour he injects into every session. Highly recommended experience.
Rocco's DVD's are a must when I travel and I'm away from home for up to 6 month's of each year. Whether overseas or living in Falls Creek Victoria, I can always get my Pilates work out done, and getting it done regularly means I can stay strong even if I can't get out doors. Fitness Pilates lives in my laptop so its always with me. Thanks Rocco, you are a life changer, I started with your classes and moved on to your DVD's when I started traveling, that was I think about 6 years ago.
Rocco is the best instructor I've ever had. He never forgets to include multiple levels of intensity for each exercise and always considers injuries. Since taking his classes, I can feel my body becoming stronger, more flexible and my back doesn't hurt anymore. It's really empowering to see your body become more toned and to notice yourself being able to do more in each class. Thank you Rocco!!
I started mat Pilates with Rocco pre Covid.The transition to Zoom was seamless. Rocco tailor makes his classes to all levels by offering alternative exercises to suit individual needs. He encourages his students to listen to their bodies and adapt accordingly. Rocco is an excellent teacher who gives clear instructions and is always vigilant in correcting form I thoroughly enjoy participating and feel energized after the class.
You're doing an amazing job Rocco and you've helped me so much. Being a regular gym goer I was finding it very difficult without my routines and to be honest started to feel very unmotivated which wasn't like me at all. I've slowed down so much over he last few months but am gearing up again with a more mindful approach versus the constant rushing mode I used to be in with high cortisol and subsequent inflammation which is not good for post menopausal women. A lot of women don't realise they have to do things differently as the transition in their 50's as they're bodies age biologically. So I'm so grateful you've helped me to transition!
Rocco's online zoom classes are amazing, they have been a blessing during the lockdown and are now part of my routine. Very convenient and effective, unlike other classes I feel that I am held accountable and that my posture is observed so I am being effective and not accidentally injuring myself. I went to see the Chiro after an year and her comment to me was you don't feel like someone I haven't seen for an year, so I told her about the Yogalates classes I do and she said keep them up as it is helping your spine and you are not closed up around your shoulders like others who constantly work on computers. Rocco I can't thank you enough for these classes and constant encouragement. I am so glad I saw your advert on facebook and decided to try your classes 🙂
Feedback from companies...
We have been offering face-to-face fitness programs for corporate clients for many years and now also offer live and interactive online classes. Here is what our clients are saying regarding our office based or "work from home" tailored classes…

Julie Grills, Service Quality Manager, ANZ Adelaide
"We have used Vita as a way to motivate and encourage our staff to have a holistic view of life. Rocco's direction has been appreciated by staff who see the importance of maintaining a fit and healthy mind, body and spirit... We will continue to use Vita Fitness in the future."

Kimberly, Dietitian, Diabetes Victoria
"I've been doing Pilates classes in my lunch break once a week for the last 4 years. It's a great way to break up the week and get some exercise on my lunch break. Vita's classes are a great mix of strength and stretching based Pilates exercises. Vita Health and Fitness instructors are always full of enthusiasm, reliable and keeps the class interesting and varied. The class is different and remains challenging even if you go each week I'd highly recommend Vita health and fitness lunch time classes for your workplace."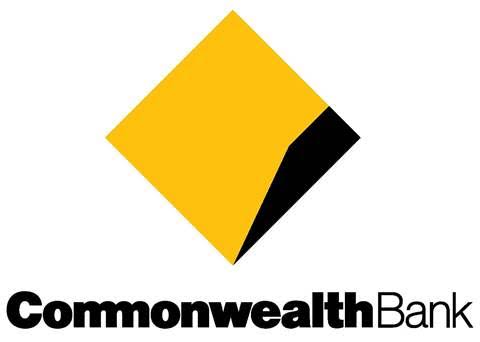 Cynthia Chaves, Commonwealth Bank
"Rocco has been my Pilates and Yoga instructor for over a year. He also ran weekly classes for a group of us at work prior to the pandemic. Due to the COVID19 lock-down in Melbourne, he started online classes through Zoom, which were absolutely key to me maintaining my physical and mental well-being. Rocco has a great manner and approach to motivating his clients, always ensuring he provides beginner/intermediate/advanced options to his exercises, and taking time to know each of us and what our limitations are. Prior to Pilates classes with Rocco, I was visiting the Osteopath almost fortnightly... I haven't been back. I am very grateful and hope that by recommending Rocco I can inspire others to do something positive and impactful for their health!"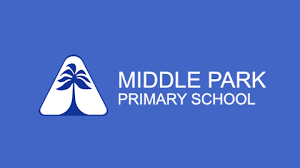 Martine Shrives, Middle Park Primary School
"We've had a great term of core strengthening with Rocco from VITA Health & Fitness. His instruction has been professional and friendly and he has accommodated each individual's special needs (hips, shoulders, backs). Rocco has explained the benefits of each movement and emphasised core strength and correct posture through targeting muscles that I didn't even know I had! Our class consisted of both beginners and more experienced participants and we ranged in age from quite young to getting older but we were all encouraged to participate at our own level. The classes not only improved our health, but were a great way to mix with work colleagues in a more relaxed style. I highly recommend Rocco and can't wait for next term's classes."

Jess, Executive Assistant, Australian Unity
"Australian Unity have continually used Vita Health & Fitness in their well-being program for over 9 years. We have always found Director Rocco to provide a professional and extremely helpful service to our employees. Corporate Pilates and yoga classes in particular are very popular among staff and we always get great feedback from Rocco's classes."

Donald, Australian Unity
"Rocco's corporate Pilates and yoga classes are always fun and challenging. He gets to know your capabilities or limits so is able to push you just the right amount and know when you're slacking off! I love how each week his classes escalate and push just that little bit further (except for the pushups, enough already!). As a conscientious trainer he without fail checks for recent injuries each class to ensure and advise that exercises are modified where needed. His DVD routines are great and allow you to workout at home and maintain or build on your fitness and core strength. A student of nearly nine years, I don't recall ever seeing Rocco grumpy so it's always a welcome break to attend one of his sessions."​